Rubber Discharge Hose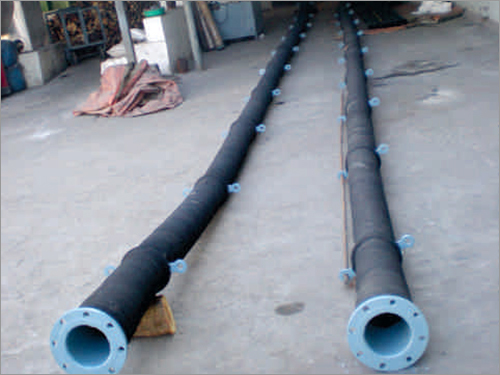 Rubber Discharge Hose
Dredge Hose
We have over 25 years of experience in this line of work and we are one of the few manufacturers across pan India who can manufacture a rubber hose having range from 25mm to 1000mm diameter.
Dredge Hose :-
A good quality Dredge Hose is always in demand for better suction & discharge applications. Since the hose is made of rubber, it resists wear and tear occurring on the hoses. Discharge dredging hose is used to transport sediments along with dredging boats. Featuring resistance to high pressure, seawater, bending and high abrasion, discharge dredging hose is mainly applied to river and harbor construction, land reclamation and dredging, to extend the distance of the water dredging. Preferable operation temperature for this discharge dredging hose ranges from minus 20 degrees Celsius to 50 degrees Celsius.Similarly Dredge hoses undergo a variety of tests before these can be accepted for use in a particular application. Dredge Hose is often used in connection with steel pipes or HDPE pipes. The suitable conveying material is usually mud, clay, sand, mud sand and so on.
STRUCTURE OF THE HOSES:
Inner rubber liner : composed of wear - proof and blend of natural rubber and synthetic rubber
Reinforcement layer : composed of high strength rubberized chemical and reinforced by spiral metal wire.
Cover : composed of natural rubber and synthetic rubber.
Surface : corrugated or plain as required.